Oh My God, She's Back!
Authors of bestselling debut, Oh My God, What a Complete Aisling
sign two-book deal with Gill Books - and a film deal is being negotiated too!

It looks set to be a very happy Christmas for first-time authors Emer McLysaght and Sarah Breen, who have signed a two-book deal with Gill Books to continue the story of country girl Aisling as she makes her way in the world. The novel has been riding high at the top of the bestseller list since it was published in late August. It is set to be one of the biggest sellers in bookshops nationwide this Christmas with sales of 40,000 anticipated. A spokesperson for Eason, who described it as 'An Irish Bridget Jones', said:

'Oh My God, What a Complete Aisling is the hottest debut of 2017. It's incredible to see a break-out Irish hit like this doing battle for the No. 1 spot week after week with perennial favourites like Lee Child, Marian Keyes and Ross O'Carroll Kelly.'

Fans of the popular Oh My God, What a Complete Aisling Facebook page – founded by the authors and where the seeds of the idea for the book were sewn – can now look forward to at least two more books from Emer and Sarah, who signed a six-figure deal to continue the adventures of Aisling. The deal was negotiated by Sheila Crowley and Abbie Greaves of Curtis Brown, London, and Conor Nagle, Commissioning Editor for Gill Books. A film deal for the novel is currently being negotiated by Curtis Brown.

Conor Nagle said of the book's success: 'One piece of feedback we've had time and again is that Oh My God, What a Complete Aisling is like Ross O'Carroll Kelly for women with country roots. Hopefully Aisling is now set to emulate the success of Ross O'Carroll Kelly, who celebrated his 20-year anniversary this year. Its success lies in the fact that there's a bit of Aisling in all of us, as well as in the authors' skilful ability to capture a certain slice of Irish life with humour and a light touch. It brilliantly manages to deal with real issues and tug at the heart strings while also making you laugh out loud.'

Oh My God, What a Complete Aisling has picked up some high-profile fans in the literary world: Paul Howard has described it as 'One of the funniest books I've read in twenty years'; Marian Keyes said, 'There aren't enough words for how much I love it. It's feckin' HILAIRE and very touching'; while Louise O'Neill said it was one of her favourite novels of 2017.

The authors are already working on book two, due to be published in autumn 2018. They are keeping the plotline firmly under wraps for now, just hinting that Aisling will be spending a lot more time 'down home' so readers can look forward to getting to know already loved characters Niamh From Across The Road (NFATR), Aisling's unreliable best friend Majella and Mammy much better:

'Aisling and best friend Majella are forced to move back Down Home with their respective parents (and some unlikely new neighbours) and, as you can imagine, hilarity ensues.'

Describing their year the authors said, 'The success of the book took us completely off guard. We never in a million years expected so many people to fall in love with Aisling. But now that they have, we're excited to continue her adventures with Gill Books.'

For those who can't wait for book two, grab a copy of the Christmas RTÉ Guide where the authors have written an exclusive short story about Aisling's Christmas.

For anyone who wants to pick up a copy of the book for the Aisling in their life, the authors will be signing copies of the book this Saturday, 9 December, at 12.15 p.m. at WHSmith in Arnotts.

The book is available from booksellers nationwide and all major online retailers, priced at €14.99.
About the authors and how the book came about:

Oh My God, What a Complete Aisling: The Novel started life as a Facebook page conceived by authors Emer McLysaght and Sarah Breen in their Stoneybatter sitting room in 2008, when they pulled together the many traits, characteristics and quirks of a very particular type of Irish girl; one they identified around them and one they identified with.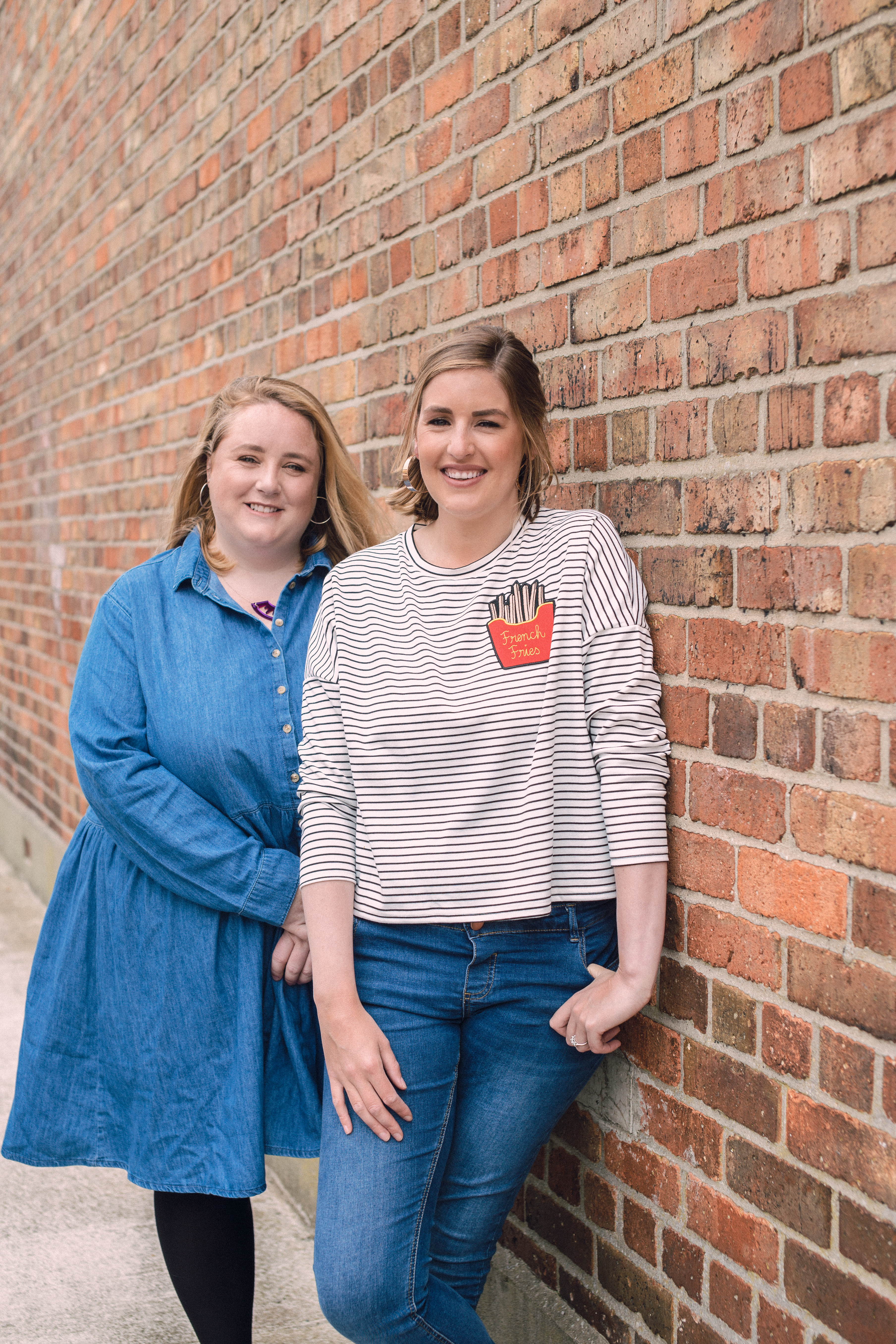 She is from the country (or, more specifically 'down home') and although she lives and works in Dublin you'll find her every Friday evening trying to beat the traffic on the N7 or the N4 or whatever route will take her back to her beloved Ballygobbard (BGB). On weekdays she pounds the pavement to work wearing her runners for maximum speed and comfort, court shoes in her bag ready to slip on once she reaches the office. She carries her lunch in a Brown Thomas bag saved from a trip to the Clinique counter last Christmas. Aisling has never dyed her hair or lost her phone, she always has paracetamol ready for anyone who needs it and she's the one making sure the handbags are safe on a night out. Yes, she IS partial to the 'odd night out' and can often be found in Flannery's or Coppers, hoofing into the Coors Lights, the West Coolers, or the vodka and Cokes (but only if she's 'out out').
The Facebook page quickly gathered pace. Friends told friends. Dozens joined, then hundreds, all exclaiming 'Yes! I know her' or 'Oh God, this is me'. The page now has almost 50,000 members (still growing), prompting Gill Books to approach Emer and Sarah to see if it could be turned into a book.

Both Emer and Sarah are Aislings themselves. Maybe not complete Aislings but about 42%. Emer is from Kildare and Sarah is from Carlow. After meeting while studying journalism at Ballyfermot College of Further Education in 2003, they formed a firm friendship, which led to the day in their shared Dublin 7 flat when Aisling came to be.

Both have gone on to work extensively in journalism: Sarah is currently on maternity leave from her job as Features Editor of The Gloss and Emer is a former Editor of The Daily Edge and a columnist for The Sunday Business Post. Not good pensionable jobs like Aisling's, but creative enough to find themselves writing a book about their beloved creation.