What 10lb will do for you?
15-01-2014 12:00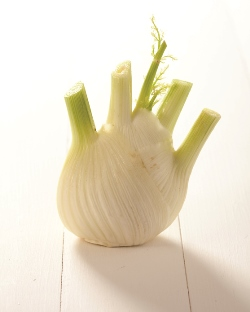 The 10lb Diet is about making a simple commitment that will create huge gains for your health, looks and wellbeing. Of course, 10lb means different things to different people. With Dr Eva Orsmond's new plan & delicious recipes, making better lifestyle choices is much easier. A difference of 10lb (4.5kg) will give you the 'wow factor' to get you to your best place and to motivate you to challenge yourself more!

WHAT 10LB WILL DO FOR YOU

Maybe if you are very overweight, you think that 10lb won't make a difference. But I always say: 'Any weightloss is better than no weightloss!' If you have a lot of weight to lose, then losing the first 10lb will teach you how to have a healthier lifestyle. What is more, losing 10lb now will give you all the motivation you need to lose even more weight in the future.

Maybe you are not very overweight – but this can be very hard to judge nowadays. Unfortunately, many people underestimate the amount of weight they are actually carrying. Overweight is the new normal!But even if you do not have much weight to lose, the 10lb Diet will help you to 'clean up your act'. My patients say to me all the time that losing 10lb really does make a difference. If you lose 10lb, there are many things you can look forward to.

You can:


Lower your risk of high blood pressure and cholesterol, diabetes and prediabetes, stroke and cancer

Improve your digestion: reduce IBS, bloating, cramps and heartburn

Boost your brain power and concentration

Stabilise your hormones and boost your libido

Help your immune system

Regulate your appetite: keep the hunger pangs at bay

Reduce stress

Improve your mood

Enjoy restful sleep

Age more gracefully

Feel slim and comfortable in your clothes

Enjoy glowing skin, shiny hair and strong nails

Feel more energetic!
Dr Eva Orsmond, MD MPH is a medical doctor with a special interest in weight management and the treatment of overweight and obesity in adults and children. She has appeared for a number of years on RTÉ's hugely popular Operation Transformation. Her first book, The Last Diet, was a No.1 bestseller. She is a regular contributor to a number of publications, including the Irish Daily Mail. She lives in Wicklow with her husband, two sons and three dogs.

Dr Eva Orsmond's best-selling '10lb Diet. A Fast Plan, A Slow Plan. A New You' is now available nationwide and from our Online Shop (20% off!).

Tags:
10lb Diet
,
Dr Eva Orsmond
,
Food
,
Food & Drink
,
Operation Transformation
,
bestseller
,
diet
,
health
,
slimming
,
weightloss
,
wellbeing
Comment on this article