The Money Doctor: 20 Ways to Save Water
13-11-2014 12:45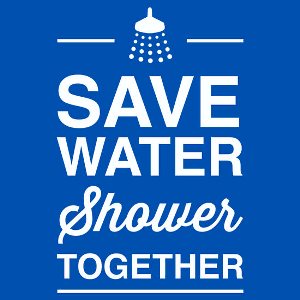 Read The Money Doctor's tips that will save you lots of water and therefore lots of money!

With the recent relentless rainstorms and flooding, we could be forgiven for thinking that here in Ireland we are not short of water. Actually, we are not, but we are, like everyone else on this planet, short of clean, drinking water. Just over 70% of the Earth is covered in water but only 1% of it is useable. Water is the new gold, and we in Ireland are about to experience just how precious it is, when like most of the western world, we start to pay for it.

Now that residential water meters are coming, our finances as well as our planet's health offer even more compelling reasons to start saving water. With the average person using up to 150 litres of water per person per day, this can easily be reduced by at least a third. There are many practical things you can do at low cost or no cost at all that will save you lots of water and therefore lots of money!
Turn off the water while you're brushing your teeth. Save six litres per minute or more. That's more than 150 litres per week for a family of four.


Put food colouring in your toilet tank. If it seeps into the toilet bowl without your having flushed it, you have a leak. Fixing it can save up to 3,785 litres per month!


To save water and time, consider washing your face or brushing your teeth while you're in the shower.


'If it's yellow let I mellow.' By making it a new rule not to flush the toilet every time, a family of four could save 9 to 11 flushes – that's 170 to 208 litres per day!


Shave from a cup. Rather than let the water run during a shave, just rinse your razor in a cup. Better yet, if possible, use an electric or battery razor.


Share and share alike. Conserve water, shower with a friend! ;)


Save water by being smart when you're showering. While you're shampooing, applying shower gel or shaving, turn off the water. Then just pop it on again to rinse yourself.


Remember to check if your home is leak free. Fix leaking taps as soon as you hear them. A dripping tap could waste as much as 90 litres a week. Even a loss of 20 litres per day (about one drip per second) would add up to over 7,500 litres of water in a year.


Read the water meter before and after a two-hour period when no water is being used. If the meter does not read exactly the same, there is a leak.


Taps with spray heads can reduce water consumption by up to 50%.


Almost 100,000 litres of rain falls on your roof every year. A water barrel will let you collect this water. While you can't drink this water unless it's purified, you can use it in gardens, for outside washing and can purify it for bathing. Also, buy a storage barrels to keep in the garage.


When washing dishes by hand, don't let the water run while you're rinsing. Fill one sink or basin with wash water and another with rinse water.


Use washing-up liquid sparingly, as this will reduce the amount of rinsing required when washing dishes by hand.


Keep a jug of water in the fridge. Instead of letting the tap run for cold water for cold drinks, fill a jug of water and keep it in the fridge. This way, every drop goes down you and not the drain.


Every time you boil an egg, save the cooled water for your houseplants. They'll benefit from the nutrients released from the shell.


When you give your pet fresh water, don't throw the old water down the drain. Use it to water your trees or shrubs.


A typical washing machine on full cycle uses up to 45 litres of water. Try to use your appliances only when you have a full load. One full load instead of two half-full washes will mean using 45 litres instead of 90 litres.


Use a short cycle in the dishwasher.


Water your lawn and garden plants only when necessary. More plants die from over-watering than from under-watering.


Try to do one thing each day that will result in saving water. Don't worry if the savings are minimal. Every drop counts. You can make a difference.


This is an extract from the 10th anniversary edition of John Lowe's The Money Doctor 2015 annual, published by Gill & Macmillan Books - now available nationwide and in our Online Shop (20% off RRP!)

Comment on this article