Neven Maguire on The Late Late Show: "Our twins eat what we eat - and they love it!"
21-05-2015 11:30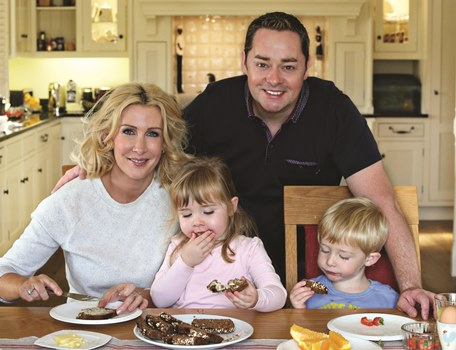 Don't worry if you missed last week's episode of The Late Late Show as it's now available to watch online!

Neven Maguire talks to Ryan Tubridy about his new book, The Complete Baby & Toddler Cookbook, which aims to show you how to give your child the best start in life with honest-to-goodness recipes and advice, all based on his experiences as a busy father of two.

In this new collection of recipes for babies and toddlers, Neven takes away the worry of introducing your baby to solid food for the first time and gives you plenty of inspiration to encourage your little one to develop a life-long love of delicious and nutritious eating. CLICK HERE to watch the interview on RTÉ Player.

Neven Maguire's Complete Baby & Toddler Cookbook is published by Gill Books in May 2015 and is available nationwide, priced at €18.99.
Order today in our Online Bookshop! Also available as an eBook, priced at just £4.91.

Comment on this article