Maeve Binchy on Theodora: "She was the most extraordinary woman."
09-04-2015 11:00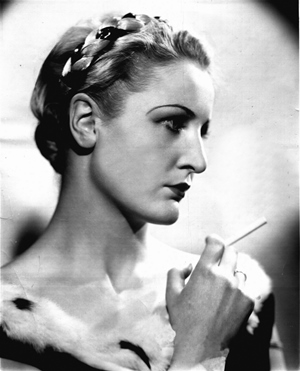 Discover the many lives of free-spirited and much-loved Irish Times cookery writer Theodora FitzGibbon.

'Theodora FitzGibbon was the most extraordinary woman. If you read her autobiography you realise how many lives she led. And in fact how many people she was all rolled into one. She was a beauty, she was a deb, she knew all the crowned heads of Europe. She met and married extraordinary people along the way. She was a great cook. She went to a finishing school to learn amazingly useful things such as how to walk backwards away from royalty and how to eat a biscuit without making crumbs.'

- Maeve Binchy

The Irish Times food writer Theodora FitzGibbon lived a life filled to the brim. Born in London in 1916, her appetite for love, pleasure, good food and adventure took her all over the globe until she died, in Dublin, in 1991.

A Taste of Love, her two-volume autobiography, beginning on the eve of the Second World War and ending on the eve of the 1960s, reveals a life fully lived: the names she used before settling on 'Theodora'; the cookery lessons given to her by the former Queen Natalie of Serbia; the 1920s childhood spent on food-chomping travels with her rakish father in Europe, the Middle East and India.

As the century moved on, Theodora's globetrotting adventures took her to Paris, where she struggled to maintain an independent life as a young actress, began an affair with photographer Peter Rose Pulham and kept company with Balthus, Cocteau, Dali and Picasso.

During the Blitz, Theodora daringly escaped wartime Paris for bomb-ridden London, where she was friendly with Dylan and Caitlin Thomas, Augustus John, Francis Bacon, Shane Leslie and Soviet spy Donald Maclean, and adopted Gwladys the penguin and Mouche the poodle.

As the war came to a close, she married Irish-American writer Constantine FitzGibbon, travelling with him to the US, and divorced him fifteen famously stormy years later. In 1960 she married George Morrison, the film maker and archivist, and they lived together in Dalkey in the house with the 'sea at the bottom of the garden'.

Be enthralled by the fascinating story behind the woman who broadened the culinary horizons of many people in Ireland and beyond. In this highly entertaining memoir, discover the sights, sounds and tastes of Theodora FitzGibbon – food writer, adventurer and thoroughly modern woman.

A Taste of Love by Theodora FitzGibbon is published by Gill Books and available nationwide. Order today from our online shop or buy as an eBook on Amazon!

Photo credit: A studio photograph of Theodora, 1939.

Comment on this article