Kathleen Watkins is set to become a first-time author this autumn, just as she turns 82. Gill Books will publish Pigín of Howth on 14 October – a children's book based on the stories Kathleen told her grandchildren as they were growing up.
Pigín is a popular pig about town: friendly, curious, impeccably dressed and the most mannerly pig you could ever hope to meet. His adventures in Howth and beyond include friends Sammy Seal, Sally Seagull, The Badger of Ballsbridge and the fairies who live in Howth Castle -- but Nanakit is his best friend.
The Pigín stories first began years ago when Kathleen's grandson, Cian (now 11), was just 3 years old. After every story book in the house had been read and re-read – Cian's granny (aka Nanakit) introduced him to her friend, a little piglet called Pigín. From then on Pigín stories were a constant request from all five beloved grandchildren.
Kathleen first mentioned the stories to publisher Nicki Howard of Gill Books in September 2013 at the launch of husband Gay Byrne's book The Meaning of Life and from there work began on preparing the stories for print.
'We are delighted that Pigín will be the first children's character for Gill Books' said Nicki Howard 'London has Paddington; New York has Eloise; Paris, Madeline. We think it's about time Dublin had its own favourite and Pigín has all the makings of a future classic'.
Kathleen says of this new direction in her life, 'I can't believe the stories created in my imagination are about to come to life. I h
ope Pigín and his friends will be as loved by families all over Ireland as they were by me and my grandchildren. It's a dream come true and a nice surprise to suddenly embark on a new career at my age!'
Pigín of Howth will be Gill Books' first fiction on its children's list following the runaway success of last year's Irelandopedia and this spring's launch of Naturama and YA debut Oasis by Eilis Barrett.
Illustrated by Margaret Anne Suggs, Pigín of Howth will contain three standalone stories – Pigs Can't Fly, but They Can Swim!, Pigín's Magical Midnight Adventure and A Day to Wear a Top Hat – and will be published on 14 October 2016.
Follow us @GillBooks on Twitter, @gillbooks on Instagram and like us on Facebook for the latest author news.
All prices, covers, dates and details are subject to change between now and publication.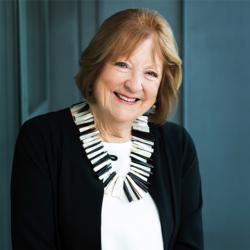 Kathleen Watkins was a well-known harpist and folk singer when she became the first continuity announcer to appear on screen on Telefis Eireann's launch night in 1960. She married the broadcaster Gay Byrne and lived for many years in Howth where the Pigín stories are set. Although her Pigín stories have been told many times, this is her first book. Kathleen has served on the board of the Arts Council of Ireland and National Gallery of Ireland. In recent years she has done poetry readings in the National Library and National Gallery of Ireland.