History is not a thing of the past!

From the team behind 2015's runaway bestseller Irelandopedia comes a dazzling new adventure through Ireland's history. Prepare to take a journey through time as we discover the story of Ireland, era by era, with Historopedia. A perfect introduction to Ireland's history for young and old, this illustrated journey through our country's culture and events explores over ten thousand years filled with bloody battles, dreadful disasters and revolutionary rebels.
As a retired primary school teacher, John Burke is passionate about the important role that history plays in children's lives as they learn to understand the world we live in. Meanwhile, his daughter Fatti Burke is determined to make learning history as fun and quirky as possible for kids… and for their parents too!
Together Fatti and John have created a trip through time, past courageous Celts, rampaging Vikings and rebellious republicans. Historopedia looks at wars and disasters; introduces artists, explorers and leaders; shows us living in castles, cottages and tenements. Learn about the Great Famine, the vicious Vikings and the Easter Rising. Protest with the suffragettes, set sail with Granuaile and hunt with the Neolithic people. With Historopedia, you will learn about the men, women (and dinosaurs) who came here before us.
And, of course, Fatti and John never neglect the imagination! Here too are dragons, mythical figures and TV characters, alongside world-changing inventions borne from the imaginations of Irish scientists and explorers. So plug in your time machine – you're about to discover the story of Ireland from then until now!
Historopedia is the second book from father-and-daughter duo, Kathi and John Burke, and follows their runaway bestseller Irelandopedia, which won 3 awards including an Irish Book Award 2015 and a CBI Book of the Year Award 2016.
Keep up to date with Kathi on her website, Instagram and Twitter.
Follow us at @Gill_Books on Twitter, gillbooks on Instagram and like us on Facebook to keep up to date with our latest news and events.
About the authors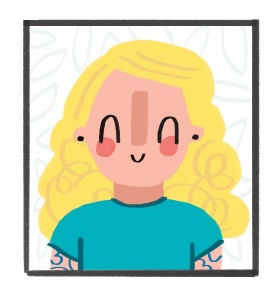 Kathi 'Fatti' Burke is a Dublin-based Illustrator. Her first book, Irelandopedia, has won three awards, including the Ryan Tubridy Show Listeners' Choice Award at the Irish Book Awards 2015, and was a national bestseller.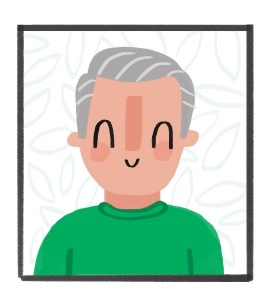 John Burke is Fatti's 70-year-old dad. He is a retired primary school teacher and was Teaching Principal of Passage East National School from 1980 to 2009. He has always been interested in environmental studies, local history and exploring Ireland. He is currently a board member of Waterford Teacher's Education Centre and Secretary of Barony of Gaultier Historical Society. He lives in Waterford.