Gill Books receives five Bord Gáis Energy Irish Book Award nominations
28-10-2014 12:00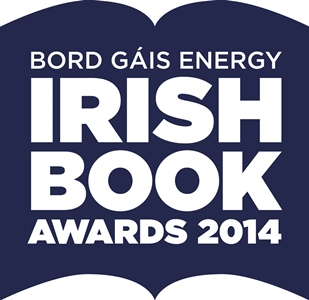 Gill Books is delighted to announce its receipt of five Bord Gáis Energy Irish Book Award nominations across three different categories.

The No 1 bestselling books from Neven Maguire (The Nation's Favourite Food Fast!) and Susan Jane White (The Extra Virgin Kitchen) have been nominated for the Avonmore Cookbook of the Year Award.

In the Best Irish Published category historian Turtle Bunbury has been nominated for his stunning new tome, The Glorious Madness: Tales of the Irish and The Great War, which Sebastian Barry described as a 'clear-sighted and finely written book', while photographer Michael O'Reilly has been nominated for his remarkable collection of showband era images, Dancehall Days: When Showbands Ruled the Stage, recently featured on The Late Late Show.

Investigative journalist Frank Connolly, author of the No 1 bestselling Tom Gilmartin: The Man Who Brought Down a Taoiseach and Exposed the Greed and Corruption at the Heart of Irish Politics, has been nominated in the Best Irish Non-Fiction Book Award.

Gill Books is thrilled to have a record five nominations across three categories. Publisher Nicki Howard said 'The nominations reflect our commitment to publish books from leading Irish personalities and first-time authors alike who touch every area of Irish life from politics to history to cookbooks and current affairs.'

Neven Maguire's third nomination for an award reflects his continued status as the nation's favourite chef while the success of debut author Susan Jane White's bestselling book of sugar-free, wheat-free and dairy-free recipes mirrors our increasing appetite for healthier lifestyles.

Earlier this year Frank Connolly's No 1 bestselling book about corruption in Irish politics showed that we are still keen to excavate what lay at the core of the recent downturn.

Spotlight photographer Michael O'Reilly's Dancehall Days is a nostalgic trip down memory lane for anyone who remembers the Showband craze of the 1960s, an extraordinary phenomenon in Irish life, and Turtle Bunbury's absorbing history, published for the centenary of The Great War, responds to our continued fascination with exploring our past.

Tags:
Bord Gais Irish Book Award
,
Dancehall Days
,
Frank Connolly
,
Gill Books
,
Michael O'Reilly
,
Neven Maguire
,
News
,
News and Events
,
Susan Jane White
,
The Extra Virgin Kitchen
,
The Glorious Madness
,
The Nation's Favourite Food
,
Tom Gilmartin
,
Turtle Bunbury
,
WWI
,
nomination
Comment on this article