What's in your festival snack pack?

With this year's sold out Electric Picnic just mere days away, anyone lucky enough to have a ticket is in planning mode. Making sure you have your rain gear (while praying to the sun gods it doesn't get used), dancing shoes (aka old runners or wellies), festival clothing, booze, tent and sleeping bag are top of most people's list. With so much to bring sometimes important things like healthy snacks and food get forgotten. Not staying hydrated and refuelled can impede your dancing ability and who wants that?!

Luckily good healthy food stalls are now a major feature at all Irish festivals and this year's Electric Picnic is no exception. It's still important to have snacks at your tent and in your backpack so you can have a quick refuel. To help you snack right at this year's EP 2016 we asked a few of our Gill authors taking part in The Theatre of Food what they have in their festival snack pack? Here's what they said:


Number one bestselling author of The Extra Virgin Kitchen and The Virtuous Tart nutritional cook (nut for short) and blogger Susan Jane White knows more than a thing or two about nutrition and tasty food – having been there, done that and wrote the book (twice). Susan is big into Irish artisan food and recommends the following to keep you on your festival toes:

• Synerchi Kombucha for hydration and energy. Available in most health shops, convenience stores and Supervalu stores nationwide.

• Susan also loves Rawlos, delicious paleo & high protein chocolate treats by trained holistic nutritionist and Dublin girl Joanne's Absolute Nutrition. Available in all Supervalus and online at Body First Nutrition.

• A jar of Keen Nut Butter and a spoon is always a winner too. In Susan's experience its good fats ward of hungry fangs and tantrums. Perfect for any grumpy festival heads in the morning! Available online from Nourish.ie, Body First Nutrition and in good food stores nationwide.

Top Festival Tip
Glass is a big no no at festivals so best to store nut butter and other snacks in airtight containers or dry snacks in zip lock bags and liquids in recyclable/reusable bottle.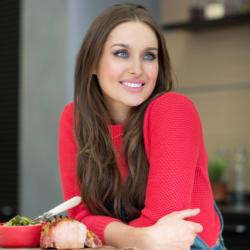 Number one bestselling author of Natural Born Feeder top food blogger and one of Ireland's most successful models Rozanna Purcell has a simple approach to cooking: use whole foods to live a whole life. Roz doesn't think any food group should be eliminated but processed, artificial ingredients have no place in her kitchen – only whole natural foods. See below for a quick and easy snack recipe that you can make the night before or the morning before you head off to EP 2016:

Roz'z Protein Ball Recipe

These are by far my favourite thing to make, they're so simple, and involve no prepping or baking! Great as an everyday snack that will fix your sugar cravings and also great for snacking while at EP!

Ingredients

• 2 heaped tbsp almond butter
• 1.5 tbsp maple syrup/honey
• 1 tbsp chia seeds
• 4 level tbsp vanilla whey protein
• 1 tbsp roughly chopped nuts *optional – almonds are lovely or hazelnuts

Method

1. Spoon all the ingredients into a bowl and mix well
2. Using your hands take sections and roll into balls
3. They keep good overnight, but they are so simple to make I usually whip some up whenever I need a snack on the go or feel I need something sweet! For the bike I just wrap then in tinfoil they're a great alternative for all the sugary bars!

For those of you that are a little more unprepared Roz recommends these delicious on the go snack brands:

• Pip n Nut nut butter sachets. Available online, in Dunnes Stores and Holland and Barrett.
• Fulfil Protein Bars (Roz loves the peanut and caramel flavour). Available nationwide in plenty of petrol stations and convenience stores – handy for the road trip down to Stradbally!
• Nutmost Activated Nuts. Get yours in Fresh, Supervalu or online.
• Foods of Athenry Gluten Free Soda Bread Toasts (Roz recommends the Cranberry and Hazelnut). Pick these up in specially selected stores nationwide.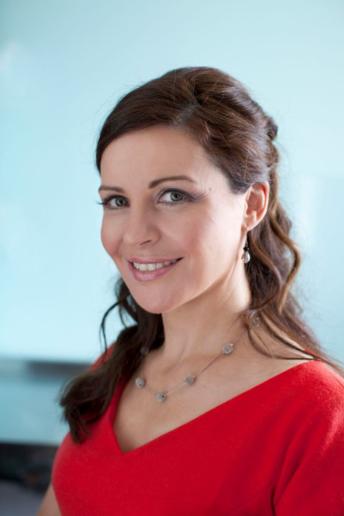 Catherine Fulvio is known in Ireland and beyond for her many Cookery TV series, her food writing and for her many cookbooks: Bake Like An Italian, Catherine's Family Kitchen, Eat Like An Italian, Catherine's Italian Kitchen and The Weekend Chef. At home she runs Ballyknocken house and Cookery School in County Wicklow, is married to Sicilian, Claudio and has two children, Charlotte and Rowan. Catherine has been to Electric Picnic before and has some great advice for this year's festival goers:
Enjoy the fresh stuff early
Day one I enjoy fresh food - for example one year we dined on lobster before heading into the main arena - that was quite decadent! So enjoy the fresh stuff early and then have back up with tasty non-perishables such as breadsticks and home-made pesto and the like and then of course there is chocolate - good quality dark chocolate at least 70% cocoa is a must to get you through the evening, there are some great new Irish brands out there too. I suggest starting the day with a delicious nutritious Granola packed full of seeds and dried fruit to kick-start the day.
Check out Catherine's homemade granola recipe here, make ahead of this weekend's Electric Picnic and enjoy a great start to the Picnic every morning.
I am used to snacking on dried fruit and nuts during a busy day here at Ballyknocken so a big bag will also come along for emergency snack attacks. After that there are a host of wonderful food stalls dotted around the festival event - seek out what tickles your fancy from Pad Thai to Tempura Prawns.
You will always find me hanging out at Mindfield where Theatre of Food host back to back demos and workshops showcasing some of the best Irish Chefs and producers under one tent complete with great samples… perfect for an emergency!
We hope this healthy snack guide will come in handy for anyone heading to EP 2016. Do you have any favourite healthy snacks that you bring to festivals? Let us know in the comments section on our social media channels. If you're heading to EP2016 catch our amazing Gill authors cooking up a storm at this year's Theatre of Food!
Follow us at @Gill_Books on Twitter, gillbooks on Instagram and like us on Facebook to keep up to date with our latest news and events.