And we're off...
24-09-2013 12:15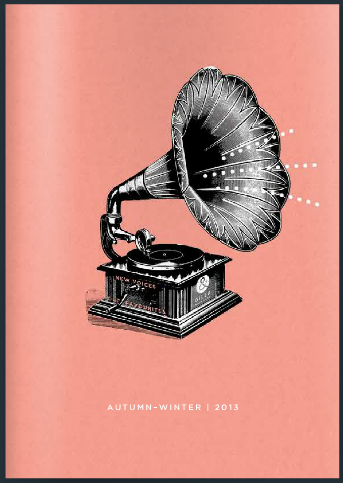 This time of year is always magical for publishers.

Most of the hard work has been done. The books are written and edited. The finishing touches to the covers made. The colour of the ribbon for the new ICA book has been selected. The 'should we or shouldn't we?s' of using metallic ink in the Chapter One cookbook decided.

And now, with baited breath, we wait. We wait to see if you'll like them. If you'll buy them. If you'll recommend them to your friends. And then we'll wonder was it the cover, the ribbon, the metallic ink that made the difference?

Of course, more important than all of the above are the authors. And this season we have a wonderfully eclectic collection of new voices and old favourites.

Gay Byrne, who we last published 25 years ago, returns with the first book on his absorbing television series The Meaning of Life. Much-loved Irish chefs Catherine Fulvio and Neven Maguire are back with (in our opinion!) their best books yet, The Weekend Chef and The Nation's Favourite Food. And sports lovers will be delighted to welcome back Jimmy Magee in his countdown of the great and the good in Different Class. For art lovers, there's a new Harry Clarke. For homemakers, a new book from the ICA. And Diarmaid O'Murithe is back, to once again, delight Irish wordies everywhere in (allegedly) his final book, The Last Word.

New home-grown talent can be found in Pat Whelan's timely Irish Beef Book which gives plenty of mouth-watering recipes for using every part of the animal. Emily Hourican debuts with How to (Really) Be a Mother: a war cry for modern mothers everywhere, and for a totally new way of looking at our capital city, Muris de Buitlear's Portrait of Dublin in Maps illustrates the city's history, geography, people and society in maps. Prepare to lose hours of your life absorbed by this book. And for some refreshing optimism, look no further than New Thinking, New Ireland, a collection of essays from 21 of Ireland's brightest young brains.

Last week we launched our first book of the season. Richard Aldous's wonderful biography of Tony Ryan. And between now and Christmas there'll be 30 more books that we have helped bring into the world.

So here we go, here's the line-up. We hope there's a book here for you.

Nicki Howard
Publisher
Join our Newsletter to hear about our book launches, new exciting titles, special offers and exclusive events!

Tags:
Catherine Fulvio
,
Chapter One
,
Emily Hourican
,
Gay Byrne
,
Gill Books
,
Lilly Higgins
,
Neven Maguire
,
New Thinking New Ireland
,
Pat Whelan
,
autumn winter catalogue
,
the ICA
Comment on this article